2020 was a challenging year, but the online gambling industry seems to have made it just fine. Even more than fine. There has been a spike in activity across online casinos, as it seems like more players have joined in on the fun.
But the online casinos have seen a steady increase throughout the years. Ever since gambling went online, there have been many developments, thanks to the use of innovation and technology advancements to improve online casinos. New game types have appeared, such as Live Dealer games, new ways to reward players have been invented and many improvements to the existing games have been made to make them even more appealing to players, and more rewarding, with new features and mechanics. Availability has improved, as well, and players can now access their online casinos wherever they are, whenever they want to, thanks to mobile technology.
The reality is, each year comes with a new trend, a new exciting, flashing thing that marks the beginning of a different era for online gambling. And while 2020 created a pathway for new trends to appear, it looks like 2021 will be the year when amazing things would happen. See what's expected to arrive across online casinos as we're looking forward to entering 2021.
Mobile Gambling Dominance
Sure, mobile gambling has been on the rise for the past few years, but it looks like it will dominate the scene in 2021. Due to the COVID-19 outbreak that took the world by surprise, many players have tried playing online casino games across all devices they have at home. And it seems like they're particularly loving the fact that they can enjoy their games on their tablets and smartphones.
A high rise in mobile gambling is expected for the year to come, as more than a third of the global population has a mobile device and internet connectivity. Operators are expected to improve their mobile offerings, even though most of the leading names have already made their sites mobile-friendly. The rise in mobile casino apps is expected, too, especially given the popularity of the development of apps in recent years. Software developers are to make their games even more mobile-friendly and in HTML5 format so that players are equipped to the fullest to enjoy their mobile gambling time.
So far, there have been reports that the mobile gambling industry held around 50% of the online gambling market. By 2021, the industry is expected to grab the share by nearly 59%.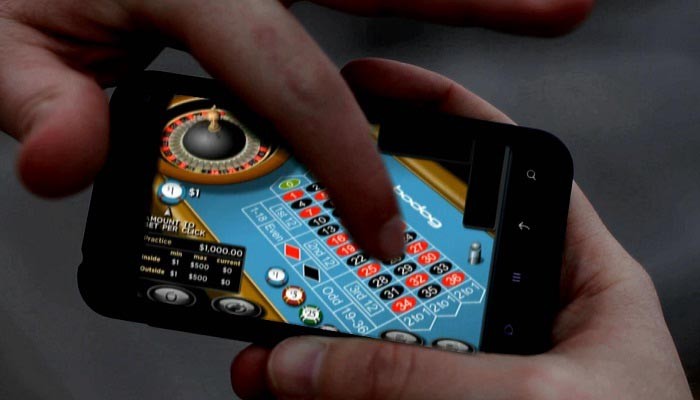 A Surge in Cryptocurrency-Based Casinos
For the time being, many leading online casinos offer Bitcoin as a payment solution and have games which can be played entirely with digital currencies, but it looks like more are to join the club. Cryptocurrencies are particularly popular at the moment, so it should come as no surprise to see the surge in cryptocurrency-based casinos. Whether entirely crypto or offering both fiat and digital currencies, without a doubt, blockchain-based casinos will dominate the scene in 2021.
One of the reasons why players prefer playing with digital currencies is the complete anonymity they get with them. But add to that the fact that cryptocurrencies are some of the fastest, most secure and convenient solutions to deposit and withdraw, and you have the main reason why there's an expected rise in crypto casinos. But another reason why more crypto casinos are expected in the year to come is that many new regulated markets have accepted cryptocurrency use across their online casinos. Not all markets were welcoming when it comes to digital currencies, as they are a lot harder to trace than fiat currencies. But, as cryptocurrencies are making their way into many other industries, it looks like the online gambling industry is embracing them even further, and making them an important part of it.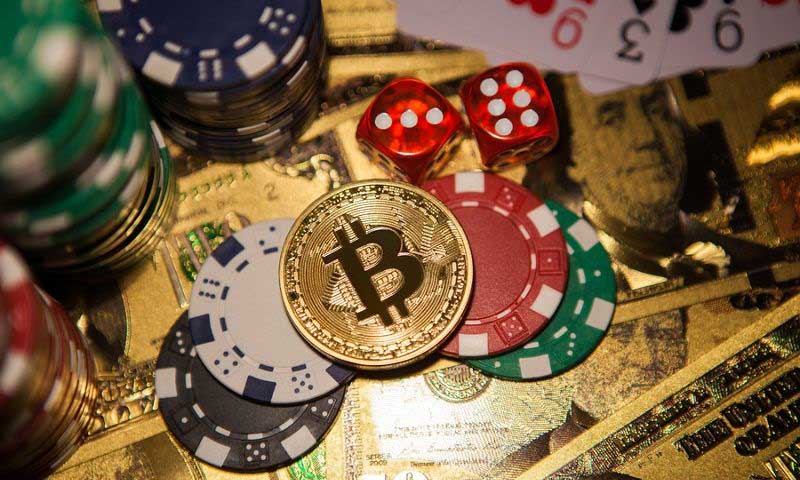 An Increase in the Use of Augmented/Virtual Reality
For a few years now, the online gambling industry is testing the waters with augmented and virtual reality. But the truth is, players are already anxious to try out how gambling online with these technologies would feel like, especially after the year we had in 2020. There's no arguing that 2020 and the pandemic have changed our perspective of how the world should function and how safer it would be for us to stay in and play games at home, as opposed to going out and risking getting infected.
This is the reason why it is expected for more VR-enabled casinos to appear in 2021. These casinos would give players an experience as closest to a real land-based experience would be. With VR devices, they can get immersed in online casino games like never before. It is highly likely that casinos would adopt augmented and virtual reality technologies to improve players' engagement and give them a chance to immerse themselves even further into the online gambling world. From VR gambling, estimates are that $250 billion will be generated in 2021.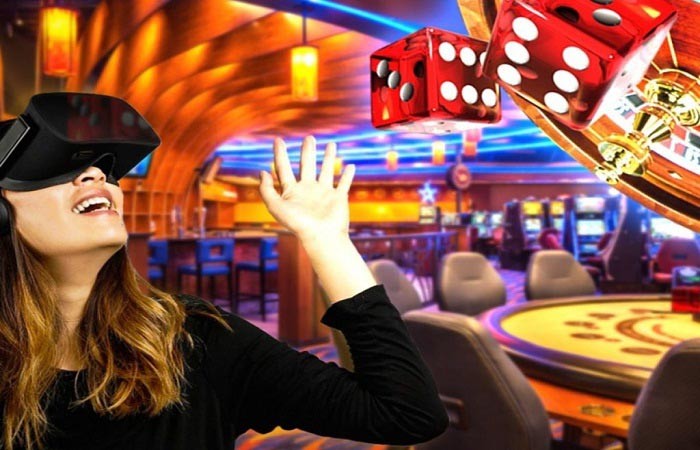 A Spike in eSports Betting
More online casinos are likely to include a new tab on their sites or improve their offering in terms of options to bet on. With the increased interest in eSports betting, operators are likely to include this type of gambling on their platforms, to attend to the demand. For the moment, the online gambling industry is worth over $250 billion, and eSports betting makes only a small percentage of it, $1.80 billion. But due to this year's changes of interest in players, it looks like things are about to change.
While so far, the majority of eSports followers were based in Asia, it looks like people from other continents have started showing interest in it. American and European viewers have emerged, so it seems like steadily, eSports would finally get a worldwide market. With that, the opportunities for eSports betting would increase. As soon as they see the potential, see how the interest for it increases, more and more operators will start offering betting on eSports tournaments.
So far, there are many operators who offer odds on major eSports tournaments, but it is expected for more to join in, and expand their tournaments offering to respond to the demand.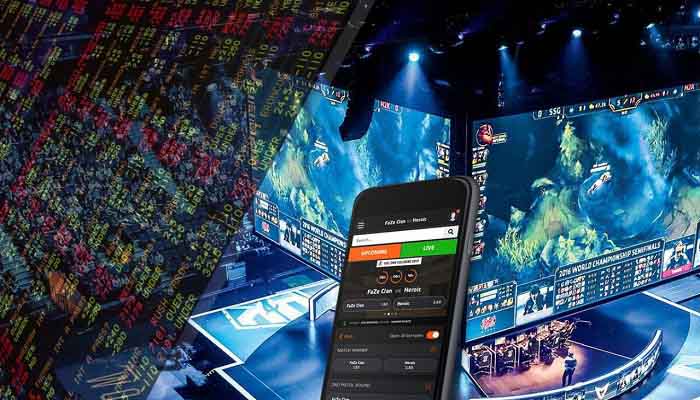 Better Implementation of Responsible Gambling Measures
In 2020, the online gambling industry faced a lot of challenges, mainly due to the increase of player engagement and the sudden surge of new players. Operators asked regulators for guidance on how to better implement Responsible Gambling measures and ensure that no player is at a harm's way.
Regulators have been constantly reminding operators on their obligations, on their responsibilities towards players, especially now when many new players have entered the world of online gambling. Players who are new to online gambling are at a bigger risk of developing gambling problems, as they have discovered a whole new world of entertainment and fun, which costs money.
To prevent online gambling addiction, operators are obliged to oversee players' activities on their sites and report any unusual spending or habits that could put their and the lives of their family members in danger. The trend of enhancing Responsible Gambling measures has started in 2020 but is expected to continue in 2021. To avoid the increase in numbers of problem gamblers, regulators and operators will continue working together to improve player protection in 2021.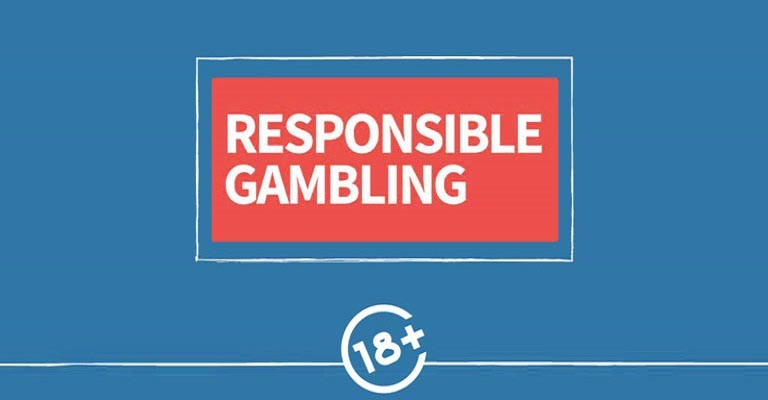 Casino Welcome Bonus
C$ 1000 + 300 Free Spins

Casino Welcome Bonus
C$1000 + 122 Free Spins

Casino Welcome Bonus
100% Bonus Match of up to CA$200