Gambling, as a whole, has evolved a lot, especially since it appeared online. Many games have received new variants, more exciting features, and graphics, to be more appealing to millennials, and this has resulted in online gambling's increase over the years. But the games that have changed the most are slots.
If you've been visiting land-based or online casinos in Canada, you must have noticed a massive choice of slots for you to play. That's because in addition to the traditional slot machines, today, you also have skill-based slot machines. You must be wondering, what are skill-based slot machines and how do they work? Well, stay tuned to learn more about them.
Skill-Based Slot Machines – Introduction
Traditional slot machines are running on a Random Number Generator (RNG), which is a device that using an algorithm that generates only random and fair results. Therefore, these are slots that are based purely on luck and with every spin, you pay for, the outcome of the game would depend on the RNG, not yourself. You have no influence over the result of the spin, and that result relies only on the numbers generated by the RNG.
But, skill-based slot machines are a different story. While the base game in these slots is pretty much determined by the RNG, you get the chance to go through a bonus round, a bonus feature, which will not depend on luck, but on your skills.
The thing is, you start playing the base game normally. You place a bet, you spin the reels and you get payouts for creating winning combos or clusters by matching symbols on the reels or the grid. But, skill-based games have a bonus round that can be triggered. Up to this point, nothing depends on you and your skills. But, as you enter the bonus round, you're presented with a new setup, a new screen, which features a whole different mini-game. This is when your skills kick in. This is actually when you get to play a mini-game where you could use your skills to get to a payout and not wait for the game to generate the results of the spin by itself, randomly, with the aid of the RNG. This is the time when your move matters.
Types of Skill-Based Slots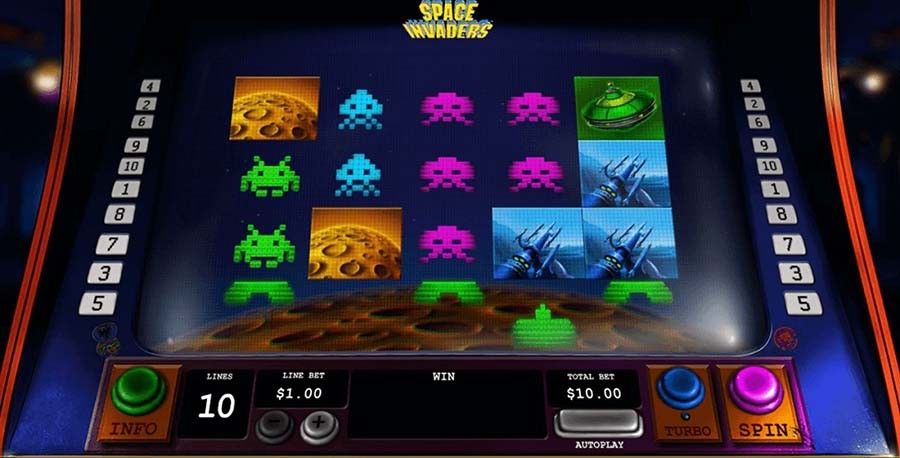 While in land-based casinos, maybe the most popular skill-based game was Space Invaders, based on an arcade game, today, across online casinos, you have all kinds of themed skill-based games. These games are hybrids of traditional slot games, video games and storytelling. And while traditional slot games used to be themed, as well, the narrative has changed a lot in recent years, and skill-based slots have become more and more interactive because they've started looking and feeling a lot like video games. Seriously, the graphics used in these games are very much like those in video slots. You enter a whole new world, you're introduced to the characters, you can feel the slot. Pretty much like what happens when you load a video game.
This is the gamification element often introduced in new-age slots. Once the bonus game is triggered, you get to play something like a game, where bigger payouts are at stake. You get to test your skills to see if you can make it through the mini-game and win the huge payouts. This mini-game could be anything from racing against other cars to shooting birds on the sky, to fighting with an avatar against other avatars. This is the moment most Canadian millennials are waiting to play the entire time.
The truth is, most new slots released today are gamified to a certain point, and most of them offer bonus rounds. Developers are actually competing in which one would create the most immersive slot in terms of bonus rounds. Take, for instance, NetEnt's Wild Worlds slot. Once you trigger the Free Spins in this slot, you get to spin the wheel to see which of the three Free Spins Worlds you will be playing, each with its own special features and modifiers. The goal in the Free Spins bonus round the Heroes, the main characters of the slot, to beat three monster captains and the boss. Beating the boss you go to another Free Spins World, where a new set of monsters is presented. Each Free Spins World comes with more and more exciting win potential and more adrenaline-pumping feel. At the end of the day, that's why skill-based slot machines were created: to provide players with a more immersive and more rewarding way of playing slots.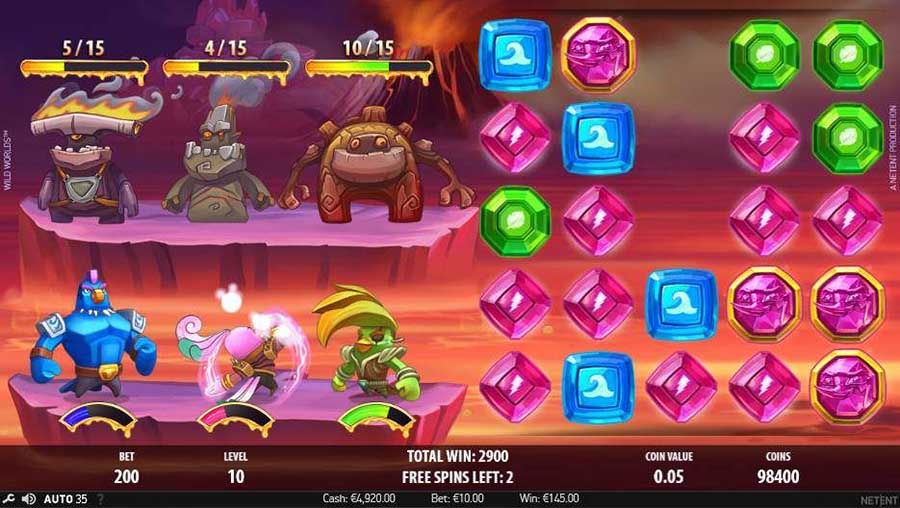 How to Skill-Based Slot Machines Work?
More often than not, the mini-game can be triggered by landing a specific number of special symbols. But sometimes, you can even buy your way in the mini-game. There's a separate side bet you can place, usually a significant one, so that you can enter the bonus round right away and not wait for it to be triggered. This is an added feature that has been included a lot in recently released slots, as a way of giving players the opportunity for an extra bet to get better odds at winning better payouts.
Now, while the game is still running on a Random Number Generator as a whole, during this mini-game, the outcome would depend on your skills, as mentioned. Oftentimes, these bonus rounds have levels. For instance, should you win the fight with an avatar, you get to the next level. On the next level, you fight another avatar. Win that fight and you hit the much-wanted prize. Lose, and you are left with nothing or only with the winnings you made during the base game.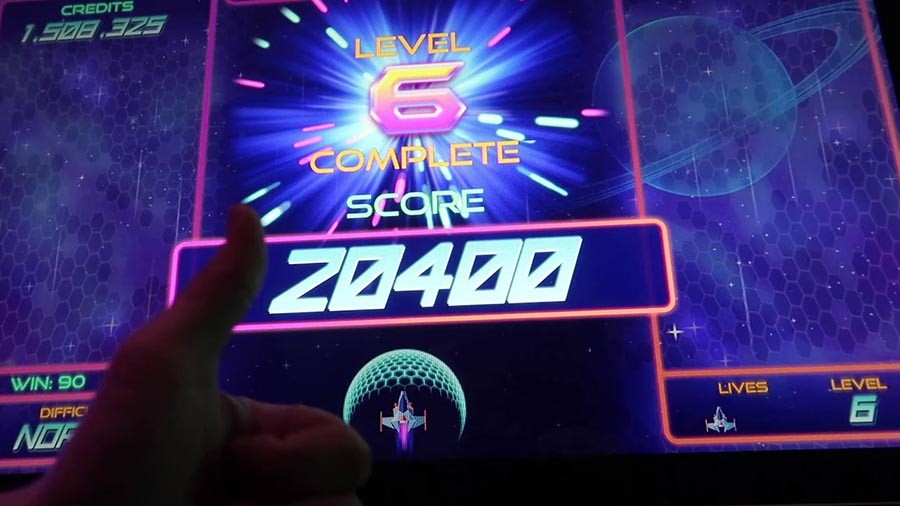 What the game's bonus mini-game would require from you depends on the developer's main idea for the slot. If the game tells a story, which is mostly the case, you may need to complete a mission to get to the next level or collect points to move to the next round. Or go on an entire quest like in BetSoft's ultimately gamified, next-generation slot Max Quest: Wrath of Ra. Nevertheless, developers always make sure to include attractive prizes for each level or a round of the mini-game, to make the prize worth playing the slot for.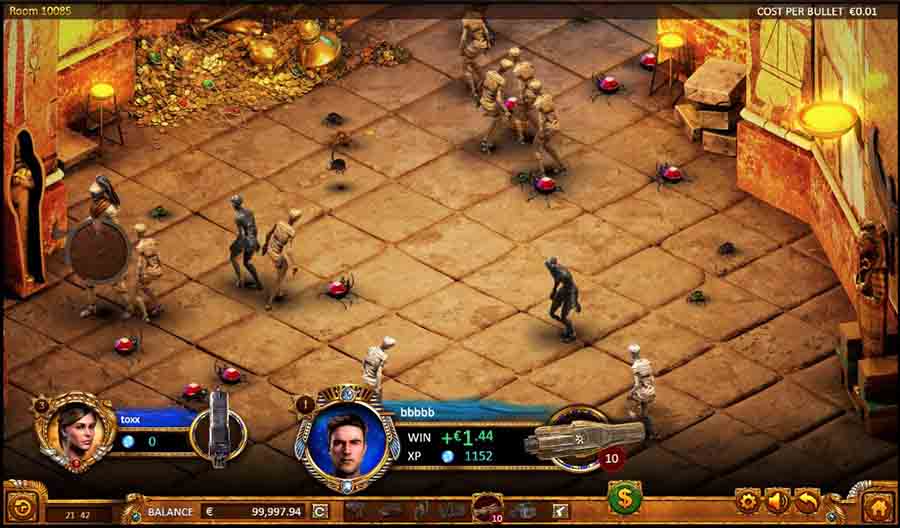 What to Know When Playing Skill-Based Slots?
When choosing a skill-based slot to play, you need to consider the game's RTP. This is the Return to Player percentage that would play the main role when it comes to cashing out your winnings. As an online casino player, you must have heard about RTP so far, but let's briefly explain it. Each online casino game offers a different RTP. This is the percentage that is given back to you should you win, and a small percentage will be left out as the house edge. For instance, you're playing a slot with a 97.00% RTP and you've invested CA$100 in the slot. Should you win all your money back in the base game, you would only get CA$97 back and the CA$3 left would be kept by the machine, as house edge.
With skill-based slot machines, there's a trick. While the RTP in the base game maybe 97.00%, it may be bigger or smaller in the bonus round. Some developers choose to increase the RTP for the bonus round to make the slot even more appealing. But others choose to stay on the safe side and make the bonus round's RTP smaller because you get a chance of winning bigger payouts here. When choosing a skill-based slot to play, therefore, make sure you check out its RTP, for both the base game and the bonus round.

Casino Welcome Bonus
C$ 1000 + 300 Free Spins

Casino Welcome Bonus
55 Free Spins

Casino Welcome Bonus
100% Up to C$100